You Always Step Correct
With 'CLINTS'
---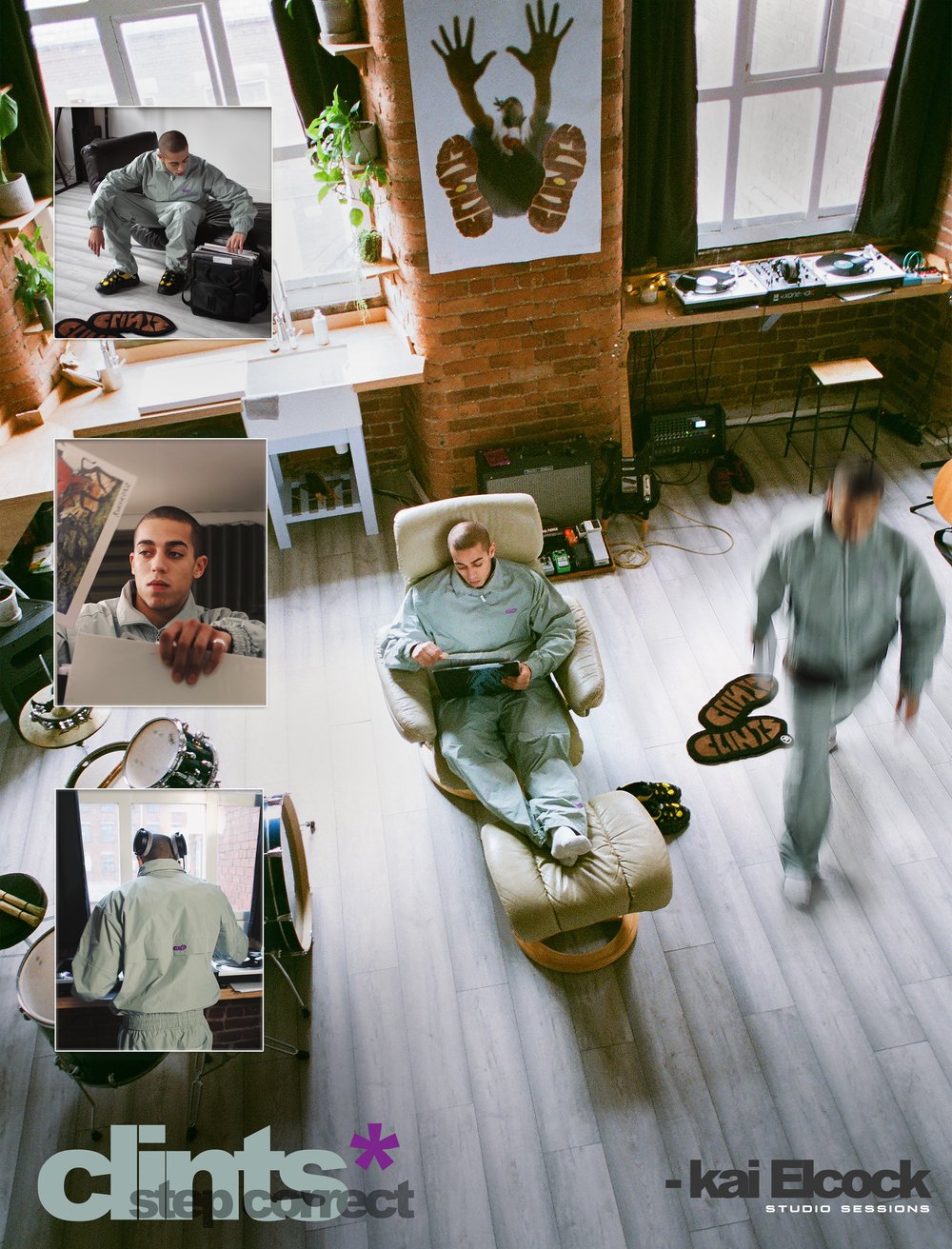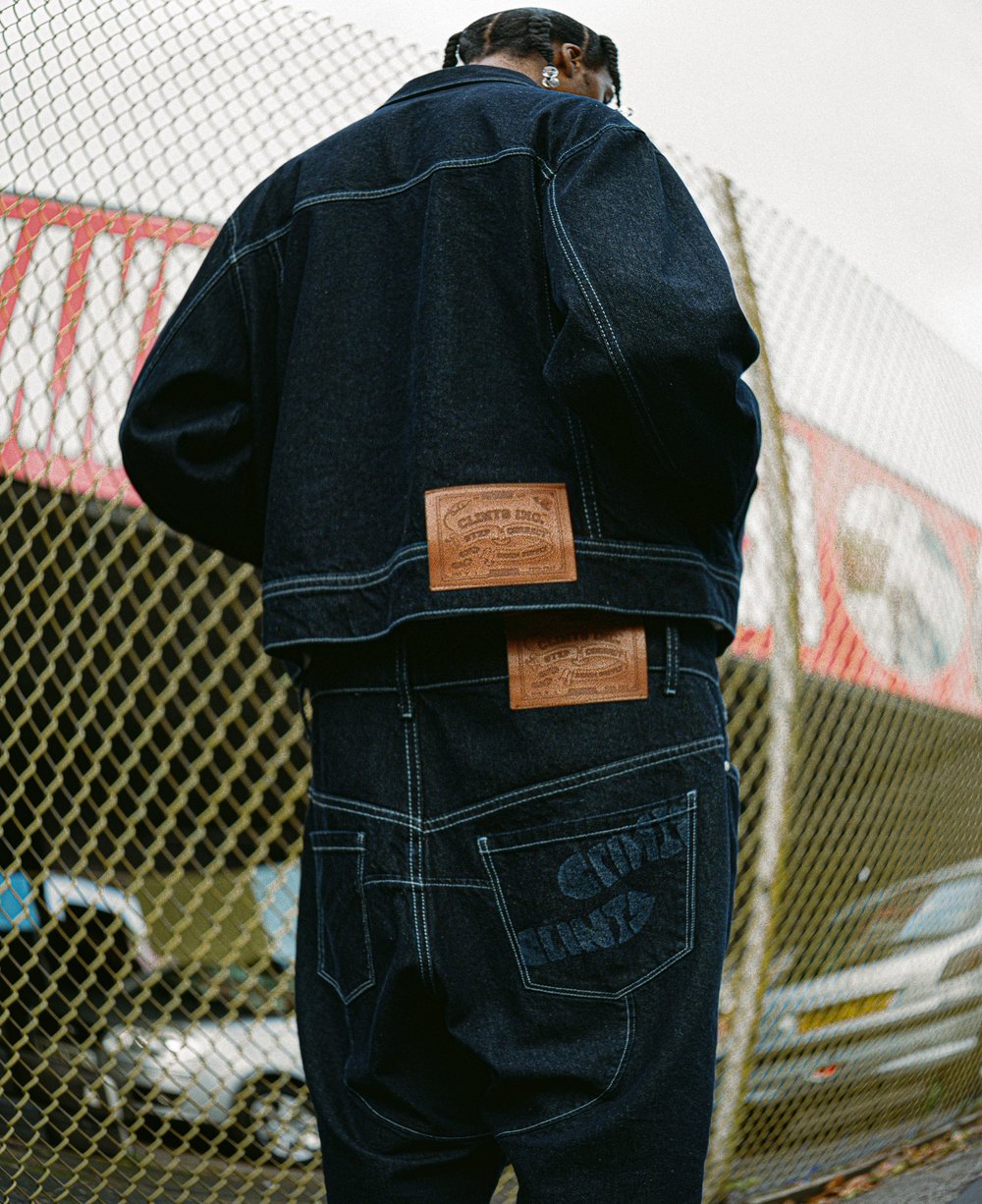 If you've been following the growth of Manchester-based designer Junior Clint's brand "Clints" you'll agree that the 25 year-old is changing footwear as we know it. Since the release of his debut sneaker, TRL Footprints, Junior has been pushing the limits of experimental design, forging his own path, and inspiring others along the way. Shortly after his recent collab with Patta, Original Shift sat down with Junior to get to know the designer behind the brand.

When asked about his approach to design, Junior often uses the words, "the pursuit to bring things to life." He shares that despite obstacles, the ability to bring a conceptual idea into existence, and eventually to a consumer, is what motivates him. It's also what separates Clints Inc. from others on the market. Continuously asking himself and his team "What if this were to exist?" – being limitless is at the core of Junior's creative process as well as the brand's ethos. Creating with no set boundaries, the young designer has developed pieces many have labeled as far ahead of their time.

Junior's first foray into design began in 2017 with clothes, but he now describes shoes to be the heartbeat of Clints "Everything goes around the shoes, and that gives you a feeling of what to style the shoes with," he explains. He and his team ensure that every feature of a Clints shoe has meaning or purpose, even if only to add to the emotional experience. "When I did my first shoe, the TRL Footprints, I asked: 'How would someone wear this shoe? Where will they wear it? And what's the relationship this shoe would have with the end consumer when they buy into it?'" Aside from having an impeccable focus on detailed craftsmanship, a Clints trainer is hyper-focused on the consumer – tapping into the experience, emotions, and technical benefits felt by the wearer.

One of the most distinctive identifiers of a Clint's shoe, and also a boundary-breaking element in footwear, is the branded 'CLINTS' outer sole, a design he conceptualised five years ago. Reminiscent of a hiking shoe, the patterned sole was designed to add to the trainer's functionality. Explaining the thinking behind the choice Junior shares,"The vision has always been to make products that are practical for different scenarios". While the upper structure of a shoe is typically the most eye-catching, Junior designed the bottom footprint to be just as important to the aesthetic as well as the story of the shoe as the top. Boasting 'CLINTS' on the outer sole footprint, as if pieced together like a puzzle, the footprint has evolved into the brand's symbol, one that represents its ability to leave a mark wherever it goes.

"When I first sketched out a sole, it was just emotions. Everything was in place and the foundation stemmed from there. I swore to myself, whatever it took, I would bring it to life." Despite creating in a highly-saturated and hyper-digital industry, Junior tells us how he manages the pitfalls that come with the profession while staying authentic. "Identity is most important. We always ask, 'Are we staying true to our identity?' Being celebrated prematurely and before you even have your infrastructure is the biggest problem." He acknowledges that as a creator, his limitless perspective is what takes him far. He's driven to see his vision through, and so the competitive drive takes a back seat, "When someone has done something amazing, I always say that it's important to celebrate it and keep the dialogue open. He continues, "The way the infrastructure is set with the internet and how we interact can be negative at times. I believe you can walk and chew gum at the same time. You don't have to be boxed in."

Becoming the pinnacle of conceptual footwear however, wouldn't have been possible without key guiding figures. Perhaps not a student in a conventional way, Junior has always been a student of the industry and looked to others around him for the right advice. "Dan Bailey once said something that stuck with me. He said, 'Making a product that's commercial but still has an impact is the sweet spot,'" and a look at any of Clints creations exemplifies this. Striking the perfect balance between an old-school '90s aesthetic and futuristic elements that consistently surprise, Junior aims to "combine two things to make something brand new."

He also adds that his design journey was inspired by the late-Virgil Abloh, "Virgil exposed the different aspects of the shoe."When asked if one person could wear a Clints sneaker, who would it be? He detailed the story behind the first conceptual shoe he made at 17, initially designed for Off-White, "To see someone who looks like you bring something to life, that introduced a paradigm shift and set the infrastructure for how footwear could be received. He ended up reaching out and we just connected. He got a pair as well and he wore them, that was a great moment to see. Someone who was a major part of the inspiration for the birth of the brand, wearing the brand. It was sort of like 'Yeah, that's love right there.'"

Equipped with one of the most remarkable visions in footwear, Junior has broken many moulds of creativity and redefined the possibilities of footwear. With his debut sneaker selling out within days, it's no surprise Clints has seen the vertical success it has. But what's been most inspirational about Junior's story thus far, is that he has set an example that anything is possible. His belief in himself and ability to inspire the next generation of creatives, especially creatives of colour, is a testament to what young creators can achieve with a bit of hope and the right mindset.

Words by Manahil Munim.

All images by CLINTS.