The Story of Grand Theft Auto: San Andreas
---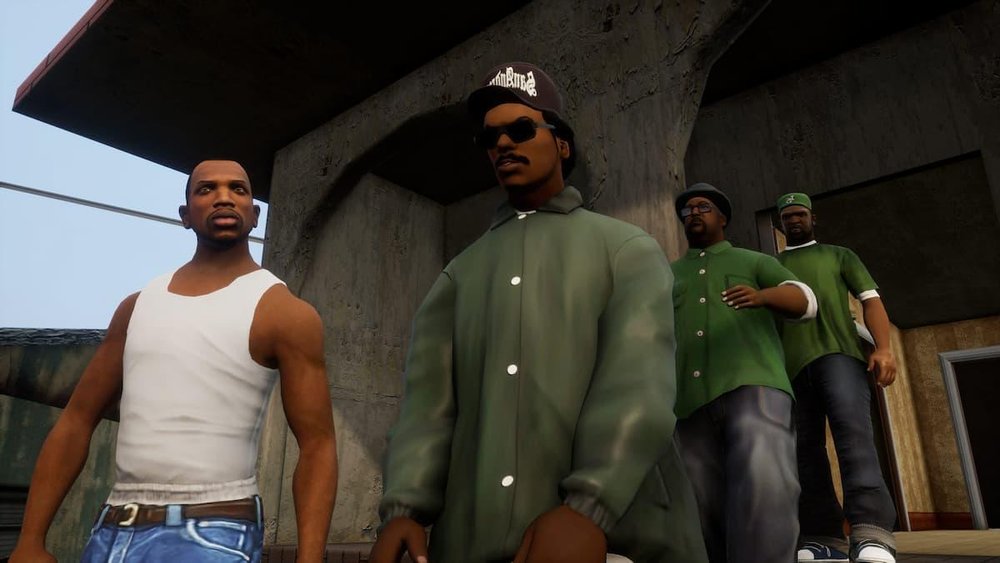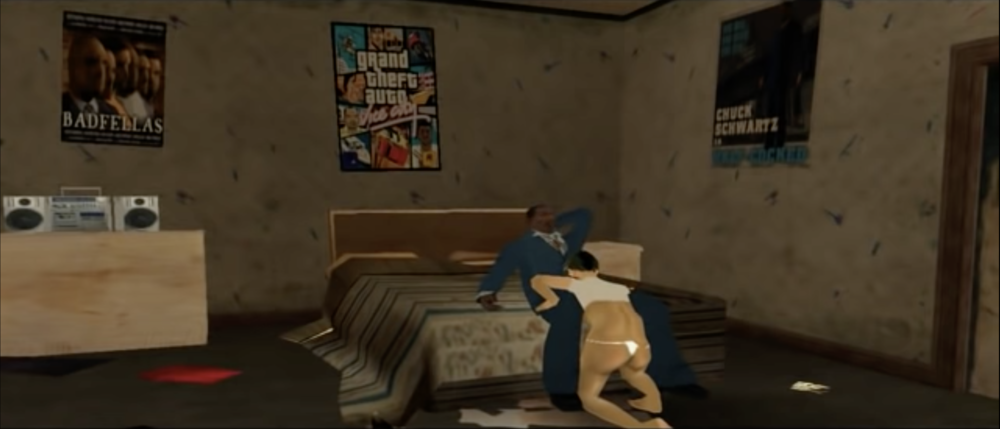 Carjacking, gun violence, and prostitution are a few signature elements of one of the most popular videogame franchises ever. First established in 1997, the Grand Theft Auto series made a permanent imprint on the new millennium's cultural zeitgeist. Seven years of producing urban crime games set the stage for Rockstar's cult Grand Theft Auto: San Andreas.
Produced by the Rockstar North faction, San Andreas was released in October 2004 initially on PlayStation 2 and later for PC and Xbox in June 2005. The game was welcomed with intense praise by reviewers and fans alike but was also met with denunciation by politicians and parents.
Up to this point, Rockstar North had been producing dozens of engaging action-adventure and driving games, with GTA being the most popular. Grand Theft Auto had evolved from a top-view 2D format into an immersive 3D playing field by the release of GTA III in 2001. More developments in the following releases culminated in what would be one of Rockstar's largest and most complex 3D universes with San Andreas.
The game allowed players to travel between three cities; Los Santos, San Fierro, and Las Venturas, each inspired by Los Angeles, San Francisco, and Las Vegas respectively. This was GTA's biggest map until GTA V, made possible by progressive data storage techniques.
The earlier GTA games featured plots around organized crime in urban cities. With characters bearing uncanny resemblances to NWA, the fictional setting of San Andreas paid homage to gang culture of Los Angeles in the '90s, where players would participate in a plethora of crimes within a sunny West coast backdrop.
Players were enthralled by all the new developments in Rockstar's new release. Detail was expanded on a massive scale compared to previous installments in the series. Endless radio stations matching the era, cars, and more weapons were added. CJ could get tattoos, haircuts, outfits, pick up prostitutes, eat, work out and for the first time, swim freely. All customisations prompted NPC's to interact differently with the protagonist with Rockstar successfully creating an authentic and customisable LA gang experience.
GTA: San Andreas was always bound to be controversial. From the very beginning of the franchise with arcade style top-down games, Rockstar relied upon outrage to drum up free press around the game. They even went as far as to hire notorious publicist Max Clifford, who also represented OJ Simpson. By the release of the 3D GTA games, the franchise was being censored in Australia, and blamed for robberies and murders by teenagers.
Upon release, San Andreas received the expected conservative backlash, with claims of promoting violence, sex, and general misconduct launched. Largely, the claims and lawsuits hurled at Rockstar fell flat, and it went on to be the highest selling PS2 game ever.
However, Rockstar's blunder with San Andreas came in a single file - 'Hot Coffee'. The infamous minigame, in which the player could control CJ during awkward fully clothed intercourse, was hidden in the game files and only accessible through mods. Whether a light hearted joke or a quick way to cover content without altering too much code, it completely blew up in Rockstar's face.
Words by Miguel DeJesus

All images Rockstar.