The Story Behind the Album Cover for Kendrick Lamar's good kid, m.A.A.d city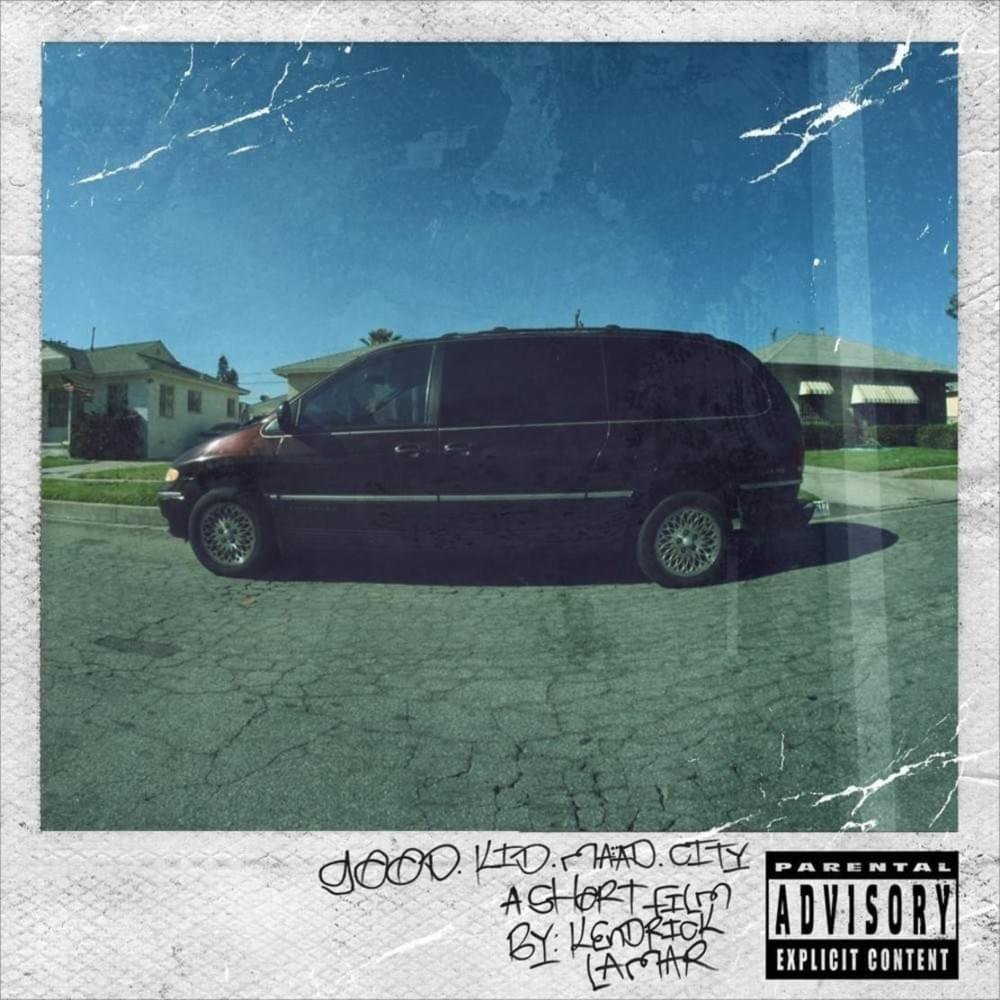 When Kendrick Lamar burst onto the scene with his major-label debut, listeners were greeted with two striking covers. The title came from a nickname he had given himself - Good Kid in a Mad City. The M.A.A.d acronym stood for "My Angry Adolescence Divided" and "My Angels on Angel Dust" (the latter referring to his "first blunt" laced with PCP).

Designer Don Clark initially wasn't a fan of the concept - he fought against the photo of the minivan as he felt it wasn't worthy of a cover, and didn't think the graffiti font worked. However, speaking to EyeonDesign, he explained Kendrick already knew "exactly what he wanted". In fact, Lamar had planned the cover (as well as much of the album's content) years prior, stating to Complex "everything was premeditated". The cover didn't use original polaroids - Clark took 4x6 portraits given to him by Lamar, and distressed the photographs until they had the distinct texture.

"[It's amazing]… he doesn't care what people will think and his art speaks for itself, and I appreciate that audacity." - Don Clark for EyeonDesign

In the original album cover, Kendrick's uncles are to his left, and his grandfather to his right. On the table, a 40oz bottle lies next to a baby bottle, hinting to the issues in 'Swimming'. Speaking on the bottle, Top Dawg President Punch said "growing up as a kid… it was always around my household, and the households of a lot of people I know". Above where his uncle shows a C for Crips, a photograph of Kendrick and his father hangs. Although the black strips highlighted that the story was told through Lamar's eyes, Clark stated they were a legal decision pushed by Interscope to obscure identities.

"That photo says so much about my life and about how I was raised in Compton and the things I've seen"

The album cover for the deluxe features his mother's van that was referenced in the album sitting in the driveway of Lamar's childhood home. The handwriting for both covers was scrawled by TDE member Schoolboy Q, who also did many of the album's adlibs and wrote on the classic cover for TPAB.

All images Kendrick Lamar.