Nick Knight's Photography for
'Birds In The Trap Sing McKnight'
---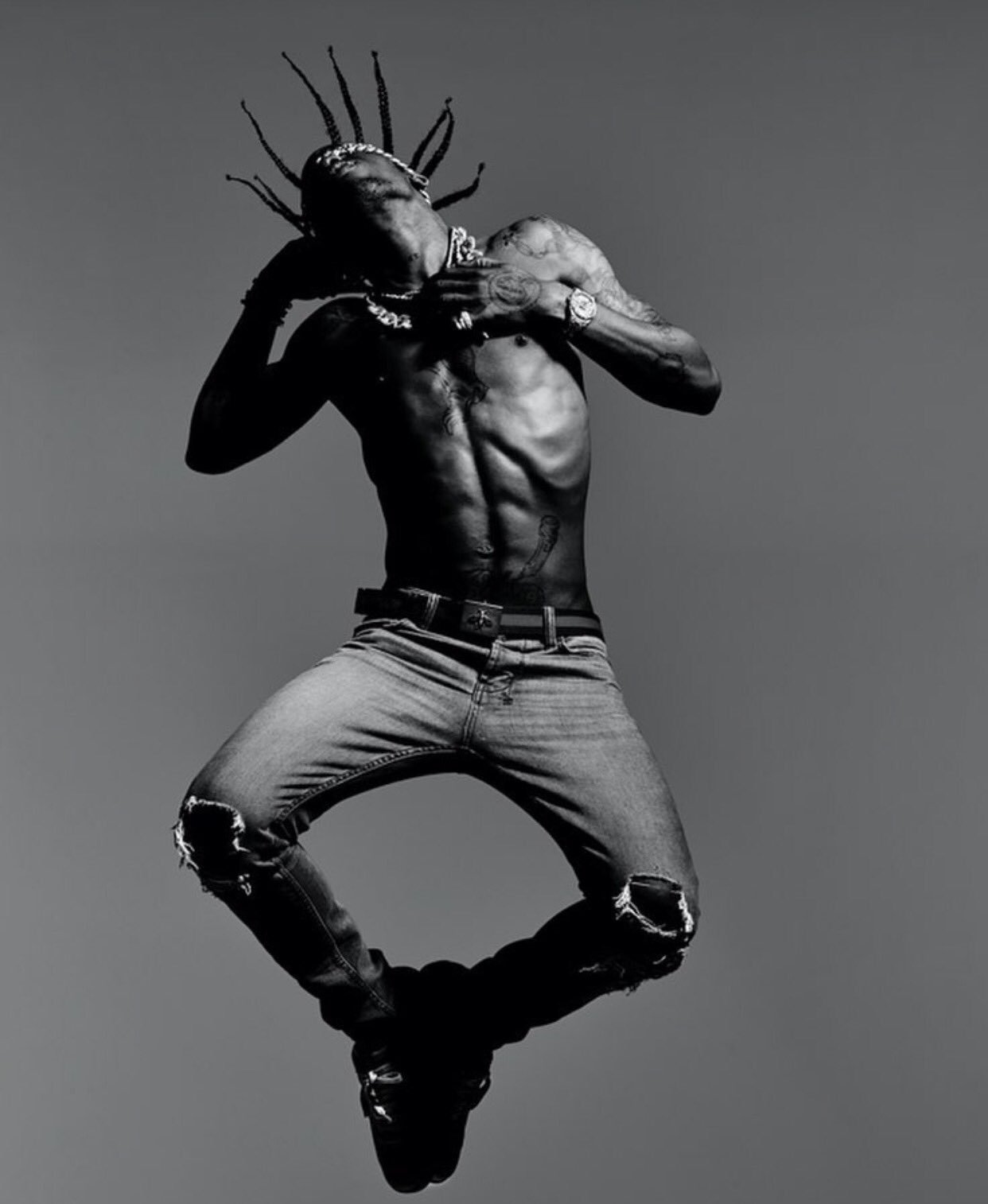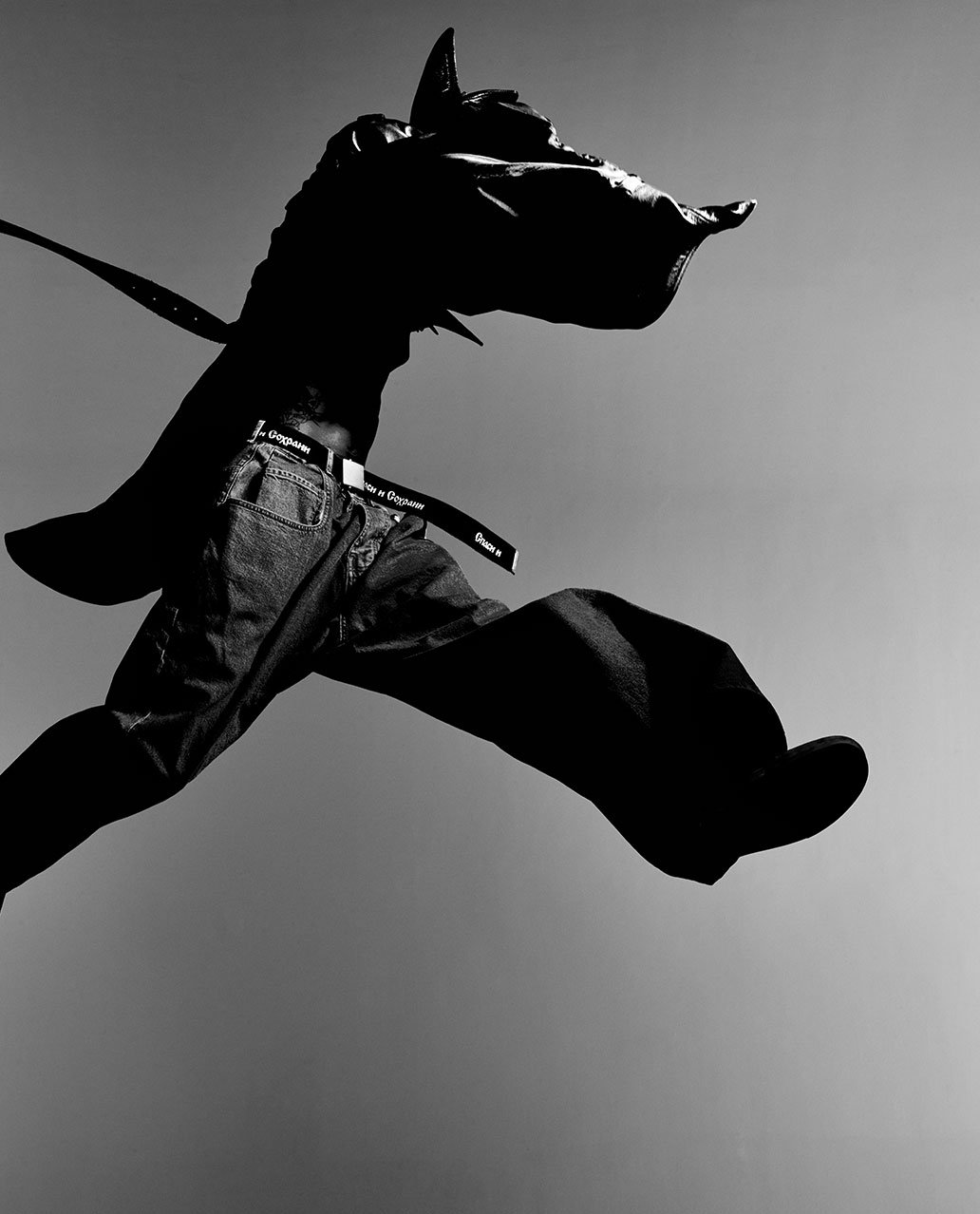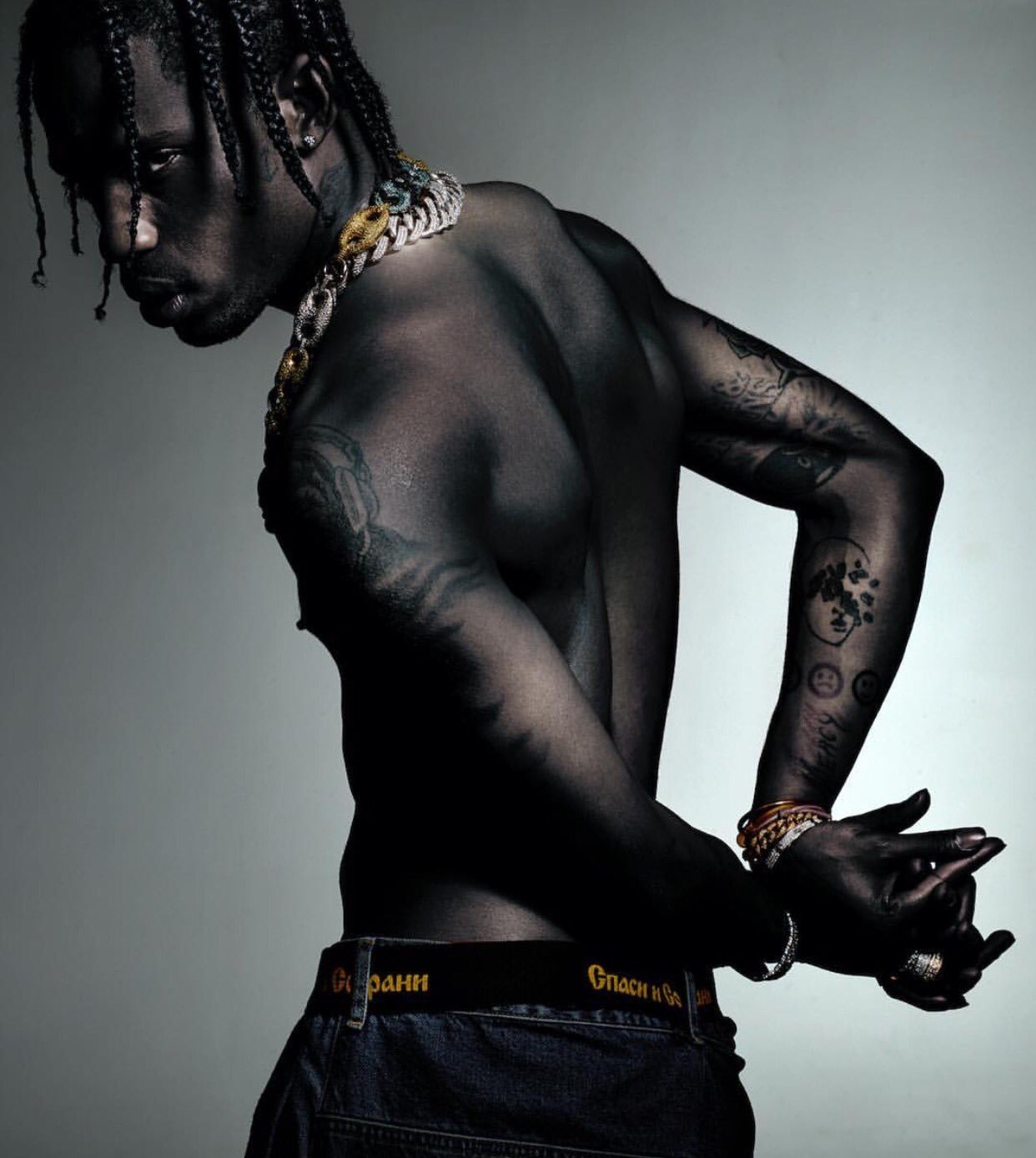 Legendary fashion photographer Nick Knight connections with music run deep, collaborating with artists like Bjork and Lady Gaga across creative projects. He's particularly renowned for his album covers, describing his process to Hypebeast as "trying to imagine the sound of a Jackson Pollock or a Basquiat - putting that concept in reverse".

The cover with Travis Scott wasn't intensely planned, shot just two days after Scott arranged it. Speaking to Hypebeast, Knight described the shoot as a "meeting of minds", developing the concept on set. The cover was an expansion of Scott's dark gothic aesthetic at the time, with Knight commenting to Revolt he was particularly interested in an artist still developing their image.

Knight stated he was inspired by Scott's physicality on-stage for the cover, comparing him to an action painting on set - throwing himself around the studio with "no physical boundaries".

"His energy, he almost turned himself inside out to get the shots… there wasn't an ounce of energy saved" - Nick Knight for Revolt TV

In the shots, Scott wears flowy pieces from Martine Rose and Gosha Rubchinsky, highlighting his movement. The wings in the final shot were added in post in reference to the title, edited with glitches akin to datamoshing using the Glitché software.

Knight and Scott have since collaborated on several other projects, such as the narration for 'The Seven Deadly Sins of Edward Enniful', Alyx SS17, and a cover for Numero magazine.

All images Nick Knight.