How The B.I.G Mack Campaign Kickstarted Bad Boy Records
---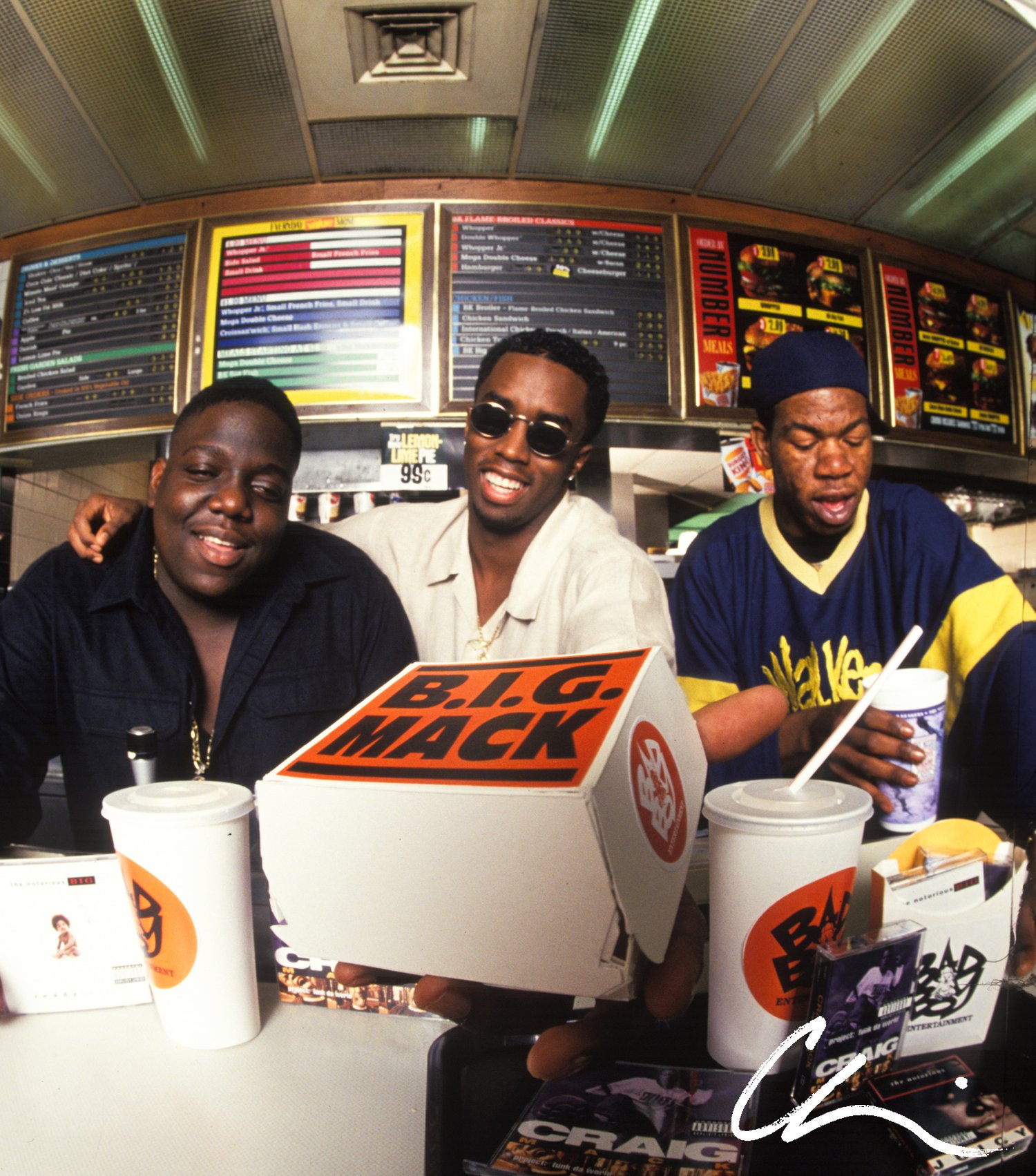 When Diddy founded Bad Boy Records and brought in Biggie Smalls and Craig Mack, he needed to hit the ground running. A large part of his initial strategy would be combining the talent of the two into a tape, led by the hit Flava In Ya Ear - B.I.G Mack.

The campaign was first conceptualised by Lou Romain and Puff Daddy, who came to legendary Hip-Hop photographer Chi Modu to shoot it.

Although McDonalds might've seemed the obvious choice, the shot was actually captured in the chain's rival, Burger King. As Chi Modu stated to HipHopDX, they shot in the BK near to Bad Boys' Times Square office, using "early photoshop" to replace the overhead signs with parodies of Mcdonalds. Speaking on the parody, Modu said "[we] were appropriating, you know? And the same way we did it with music as well. We take a jazz beat and then rhyme over it. So, I really don't think it's all that different from what the genre was about."

Although the combination title might seem obvious, the marketing behind it was ingenious. Celebrating the B.I.G Mack collaborative tape, it was emblematic of how Puff flipped the idea of a label boss on its head. Instead of being a subtle behind-the-scenes figure, Diddy was in your face as part of the label's brand with whimsical fanfare. It was too an extension of his new style of marketing. The shot was accompanied by pioneering 'street team' flyers and pickets, pushing the tape on the street.

Although The Notorious B.I.G would quickly surpass Craig Mack in popularity, the campaign and the success of Flava In Ya Ear's start-studded remix kickstarted the legacy of Bad Boy Records.