'Faces Places' - The Work of JR
---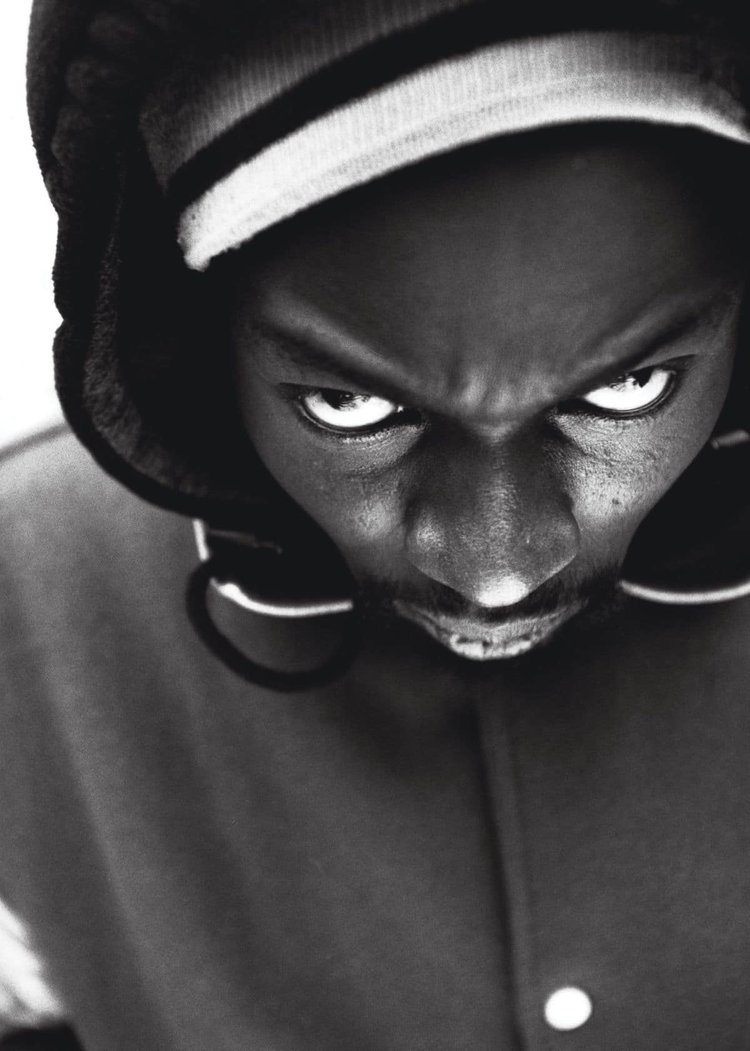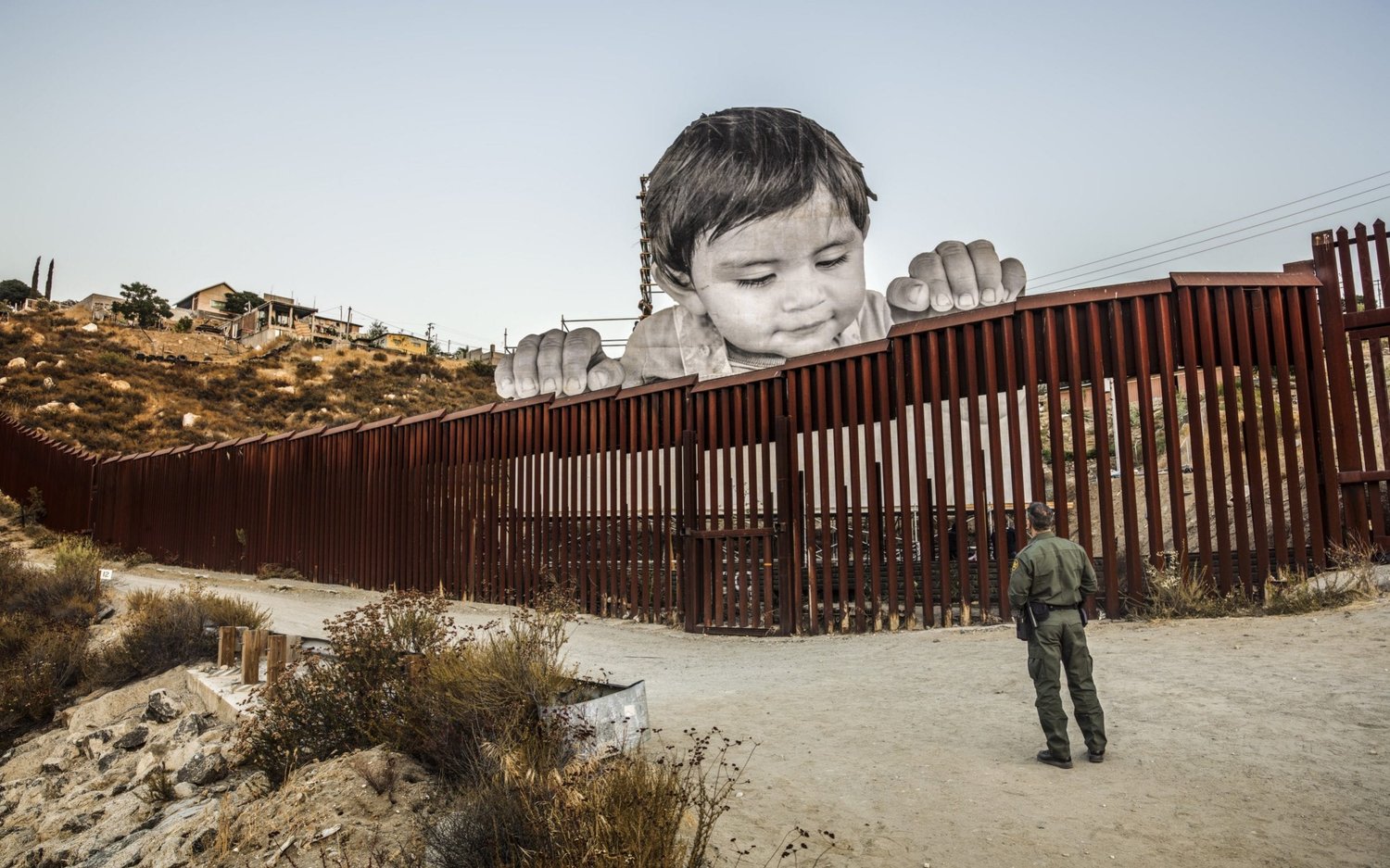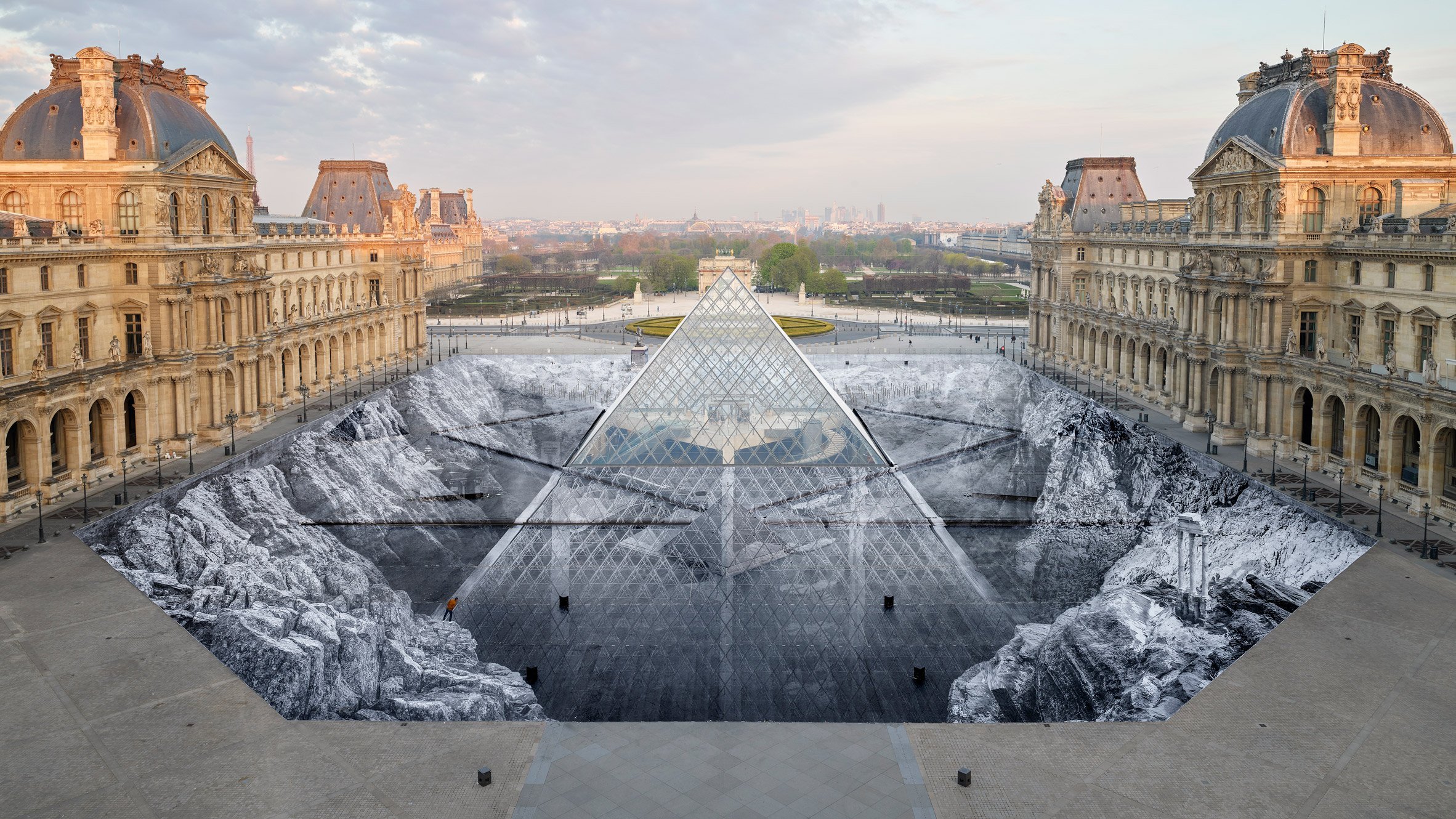 JR, as his pseudonym reads, is part of the generation of graffiti artists that first saw their works move from illegal to revered. Often touted as the 'French Banksy', his gallery now spans the world.

Although JR's work is now an intertwinement of photography and graffiti (he describes himself as a 'photografffeur', a blend of both), his interest in the prior developed from a coincidence. Riding the Paris Metro, he found a camera, and began pasting his own exhibitions on the street.

As such, his work has become a reflection of people on the street below, large-form portraits of those he meets. They become collaborators in the artworks, from convicts and prison staff in a maximum security jail in California to citizens of Paris's run-down Les Bosquets.

It was the riots in Les Bosquets that gave JR's work international exposure. When media arrived to the neighbourhood, they were greeted by photos of the community. One particularly poignant image depicted filmmaker Ladj Ly holding a video camera in place of a gun, playing on the portrayal of black men in media and the power of image-making.

The feel of his work is partly created through the street canvas it is so often exhibited on, but too the 28mm wide-angle lens he frequently photographs with. It results in a vulnerable and real portrait style, guarded against the often-hyper-posed nature of photography. Subjects appear joyful, silly, even against such stark backdrops as Bethlehem, Palestine.

Often it's the scale that give JR's work such poignant political meaning, pushing marginalised groups into the forefront of daily life. That's included children murdered in drone strikes, persecuted women, and even portraits of former inhabitants that revealed themselves when homes were demolished.

After winning the 2011 TED Prize, JR launched perhaps his widest-reaching project to date - Inside Out. De-centralising his role, the project draws upon submissions of portraits, shipping back free posters to give access to JR's method of social action. The posters have since appeared under state billboards in Iran and during gay rights protests in Russia.

All images JR.